Join us for a shark frenzy!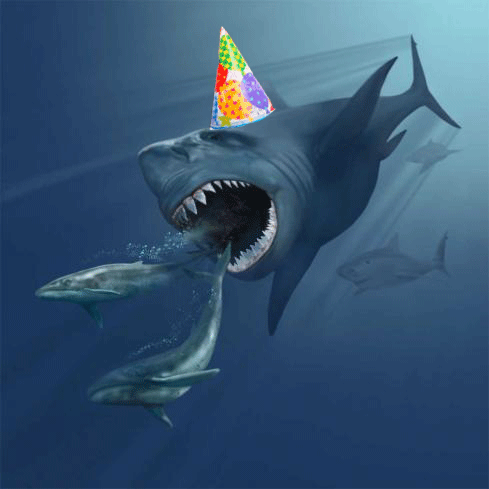 Join us for a special evening in honor of Darwin Day, an annual event to commemorate the birthday of Charles Darwin. This year's event coincides with the opening of a traveling exhibit entitled "Megalodon: The Largest Shark That Ever Lived".
To kick off the exhibit, biologist Adam Summers will tell us about sharks as inspiration for biomaterials design and how these ancient fishes swim fast and grow huge. Find out what we have learned since Darwin's time about the underwater world of sharks and other fishes.
The talk is FREE and open to the public.
First come, first served event. Space is limited. Reserve your ticket now!
Friday, February 12th
N.C. Museum of Natural Sciences
11 W. Jones Street, Downtown Raleigh
6:30 – 7:30 p.m.
While you're there, get a sneak preview of the exhibit:
Megalodon: Largest Shark That Ever Lived
5:00-8:00 p.m.
"Special Preview" discount pricing
$5.00 Adults, $3.00 Children (ages 5-11)
Free for Members
Separate tickets for the exhibit opening and the lecture are needed. Lecture is recommended for guests 12 years and older. Exhibit is recommended for everyone.
Purchase/reserve tickets at
https://tickets.naturalsciences.org
*****************************
Visit Megalodon: Largest Shark That Ever Lived from Feb. 13 - May 9, 2010. For more information visit
http://www.naturalsciences.org/exhibits/special-exhibits
Megalodon image credit: Karen Carr
[
more
]